gutTogether ™ is a LIFE-CHANGING PROGRAM for women suffering from CONSTIPATION AND BLOAT
Imagine a life free of digestive issues, 

where you aren't constantly thinking about what to eat and when you'll next poop
Seriously, it's possible.
You can find true freedom again, all while adding more foods into your diet, waving goodbye to overwhelm and learning to work with your body.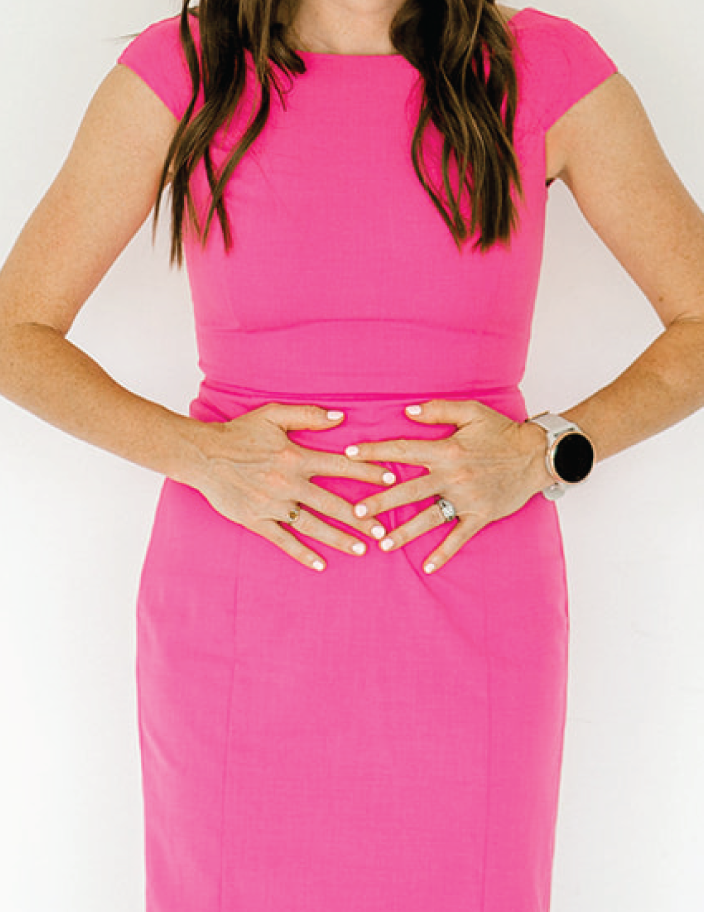 Eat normal food.

Have regular bowel movements.

And feel good in your body

like everyone else. 
Instead, your symptoms seem to be triggered by so many different things throughout each day that by the time date night rolls around, you already feel 6 months pregnant – still with no poop in sight! (sigh)
I remember a time when I would turn down going out with friends, too scared to eat something that could trigger my symptoms. I remember how isolating it felt when it seemed like I was the only one that got so constipated and bloated.
If this sounds familiar, I want you to know that you are not alone. 
If you feel like you've tried everything, have seen more health practitioners than you can remember and have taken more supplements than you can count, know this: 
It's not your fault. 
You did everything you could and everything you knew. 
The problem is that most practitioners simply don't know how to get to the root cause of digestive symptoms, instead dumping clients into the IBS bucket with no plan. I know because even I didn't feel prepared to truly help clients when I initially graduated and became a Dietitian. It took me years of experience and getting a doctorate for it to all finally make sense! 
Here's the good news
There IS a better way to heal your digestive health. And, it's not as complicated as you've been told.
Using my signature gutTogether™ Method, a proven framework to identify your causes, help you add more foods into your diet, (yes, I want you to have MORE fun with food) and address lifestyle factors that could be getting in your way.
Imagine living life like this…
Your friends invite you for a charcuterie board and your response is "I'M IN!"
Your mind is CLEAR because your gut feels good and you're not stressing about symptoms 24/7 
You feel EMPOWERED knowing what works for your body, and armed with tools to deal with symptoms should they arise again
You eat without restriction, feeling amazing in a well-nourished body and enjoying a healthy relationship with food 

Relief from constipation and bloating is just around the corner.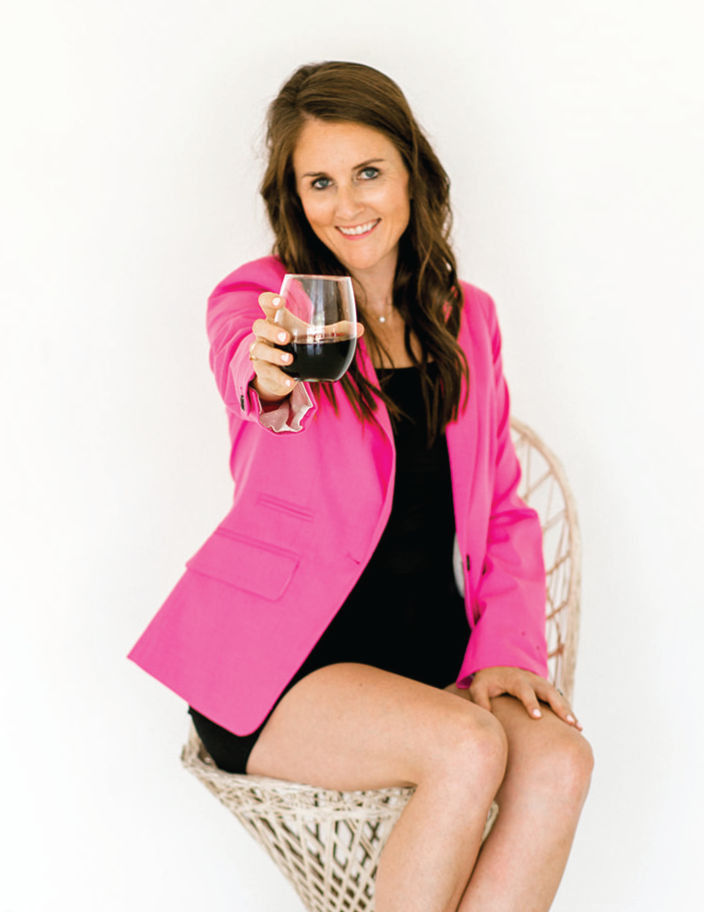 "This program has given me my life back!
Prior to working with Heather and the gutTogether Program, I had horrible bloating, constipation and inflammation. Every time I would eat something, my fingers would swell up to the point I hated wearing my rings, and my legs and stomach would get so bloated I only ever wanted to be in leggings. I would easily go weeks without a BM and overall just felt terrible.
This program has given me my life back. I am able to eat whatever I want, I have regular BM's and if for any reason I get a little backed up, I know how to troubleshoot. Without Heather, I truly would still be at square one!"
Emily S.
A 6-month program to get to the root cause of your constipation and bloat so you can enjoy life while feeling confident in your body.
This program is perfect for women who feel like they've tried everything and just want to understand what's making them feel the way they do, so they can find a long-term solution to finally feel healthy and get their life back.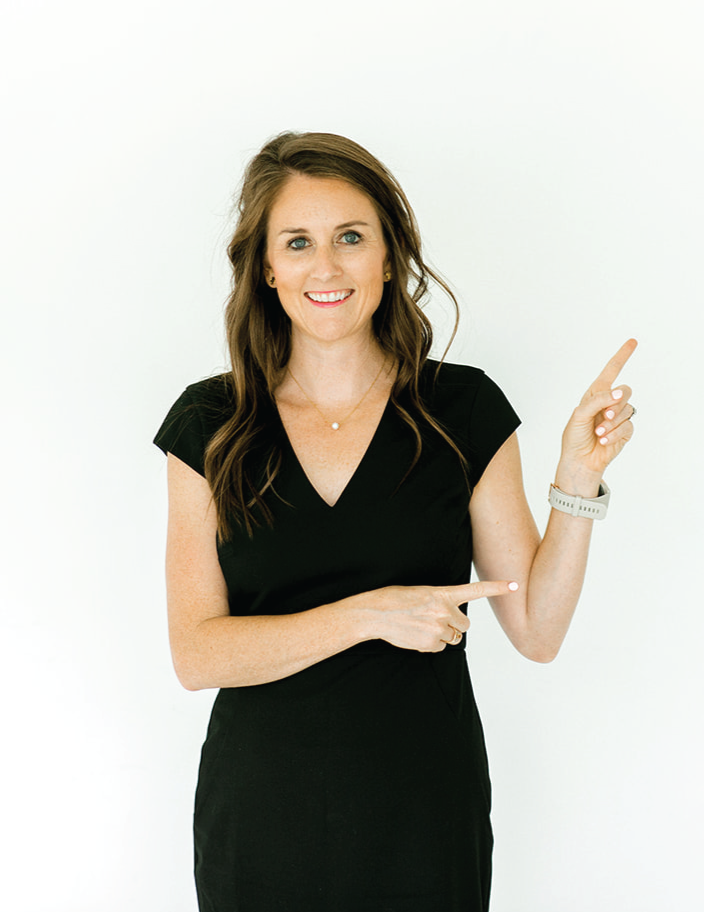 Discover the ROOT CAUSE of your constipation and bloat
It's time to stop the guessing game! We'll find what's causing your symptoms so we can treat the problem at its core.


Understand why it hasn't worked in the past
We'll dive into lifestyle factors to see why previous attempts haven't worked and create a plan that works now.

Gain confidence in yourself and your body
Yes, even after all these years of fighting it, you'll learn to eat intuitively, trust your body and start working with it rather than against it.

Learn which supplements are right for YOU
We customize recommendations to you, your lifestyle and your specific struggles.
Start enjoying life again
Because you deserve to be happy AND healthy, enjoying all the little moments in life.
Join gutTogether™ and start your healing journey today!
"My quality of life improved after gutTogether™.

 
This program helped me discover my root cause. Now, I am able to feel and look healthy again. Dr. Finley is educated and passionate about nutrition. I am thankful for her compassion and guidance every step of the way. 
gutTogether™ was well worth the investment!
Kailee M.
What's included in gutTogether™?
The gutTogether™ Method, broken down into easy, step-by-step modules
You'll learn the many aspects that are important for a healthy gut with video lessons, resources and 1:1 nutrition guidance.
Monthly 1:1 individual sessions (6 in total)
Every month you'll meet privately with your RD to discuss your specific symptoms, testing results, and customized protocol. We'll get into the nitty-gritty about what is and isn't working for YOU and make individualized recommendations to help improve your symptoms. During each session, you'll leave with a custom plan and knowing exactly what your next steps are.
Weekly accountability calls
Get individualized feedback on your symptoms, lifestyle and nutrition from Dr. Heather and her team! Make sure that you are clear on your next steps and have ALL of your questions answered.  
Weekly symptom reviews
 Confused about WHY you feel the way you do? Leave it to the gutTogether team. Log what you are eating, symptoms you are experiencing and we will give you weekly, personalized feedback so that you are completely clear on your next steps. 
access to the guttogether method
A step by step method designed to help you identify the true underlying causes that are contributing to your symptoms. Over 20 video modules that you can watch at your convenience.
Unlimited support
Send us a question about anything and we'll get back to you within 24 hours. Our aim is to get you to a place where you have trust in yourself and your body to confidently make choices. Until then, we'll be here for whatever you need, including helping you to choose a meal for date night! 
Program Benefits
That our clients can't stop raving about
Improved Quality of Sleep
Decreased Bloat & Constipation
Increased Happiness & Mood
Confidence in knowing you can eat a wider variety of food
Are you ready to say hello to food freedom and find long-lasting gut relief?
gutTogether™ is for you if:
→   You're tired of digestive issues impacting your quality of life
→   You've tried elimination diets to no – or little – avail
→   You're fed up with feeling bloated and 6 months pregnant at the end of the day
→   You're ready to get relief from embarrassing gas  
→   You want to discover what foods make you feel your best and give you sustained energy
→   You're ready to say goodbye to food anxiety and hello to a great relationship with what's on your plate
→   You want to increase the variety of food you are eating so you can go out and socialize without fear of bloat
→   You're confused by the media messages about what foods are good for gut health
→   You want to get rid of your gut symptoms and feel like yourself again
Sounding like the relief you need? 
Here's exactly what you'll learn
The gutTogether ™ Method is a step-by-step process guiding you through a new way of living. It's broken down into digestible modules which are spread out over 6 months. Taking this time helps you to implement new tools slowly so you can create long-term habits. 
Introduction: Your Mindset and WHY
Learn to shift and reframe your mindset to ensure you're set up to make solidified change.
Module 1: Meal Hygiene and Hydration
Understand what effects hydration has on the body, how to hydrate correctly and how (and why) to eat mindfully.
Module 2a: Daily Bowel Habits
Discover daily habits that create structure to your day and improve your bowels through simple routines.
Module 2b: Constipation Troubleshooting
Learn causes that could be contributing to your constipation. Use this module to get your bowels moving! 
Module 2c: Diarrhea or Loose Stool
Use these tools if you are struggling with loose stool daily. Identify triggers to improve bowel movements. 
Module 2d: Increasing Variety and Fiber
Learn how to systematically add foods and fiber back into your diet in a way that is EASY for you and your lifestyle.
Module 3: What do I eat?
Instead of focusing on what to take out, we focus on what we can PUT IN! The goal is to get you to eat the most variety possible with the least amount of symptoms.
Module 4: 5R Protocol, Intro to Root Causes and Gut Symptom Timeline
Learn the top possible causes, how to identify your triggers and use a quiz to narrow down your possible root causes.
Module 4b: What do your bowel movements say about your symptoms?
Discover what your poop is telling you about your symptoms and what to do when things just don't seem "right."
Module 5: Root Cause #1: Low Stomach Acid
Do you have low stomach acid? Use this simple home test to find out AND learn what to do about it!
Module 6: Root Cause #2: Dysbiosis (bacterial overgrowth)
Understand what happens when there are too many "bad" guys and too few "good" guys in your gut, and learn how to fix it.
Module 7: Root Cause 3: Blood Sugar Balance/Imbalance
Learn about blood sugar balance, why it is important for gut health and how to balance it.
Module 8: Root Cause 4: Food Fear and Mindset
Does your fear of food hold you back from expanding your diet? Address your food fears and sabotages and learn how to make peace with your plate.
Module 9: Root Cause 5: Motility and Gut-Brain Axis
If you struggle with infrequent or incomplete bowel movements, this module is for you. Understand the process of efficiently moving food and waste through your gut and intestines.
Module 10: Root Cause 6: High Stress
Find out all about how high stress and cortisol, how they impact gut health and how to decrease them to improve your symptoms.
Module 11: Root Cause 7: Digestive Markers
Is your liver, gallbladder or pancreas sluggish? Here you'll understand how to improve your body's natural digest and detox mechanisms. 
Module 12: Fiber and SCFA
Learn about fiber, short-chain fatty acids and why they are critical to gut repair! You'll also learn how to increase the diversity of foods you're eating for better gut health.
Module 13: Root Cause 8: Hypothyroidism
Understand the link between hypothyroidism and the gut, one of the root causes that are often missed!
BONUS Module: Neuroplasticity and Gratitude
If you are struggling with negative thoughts and self-talk, watch this module to learn how to reframe your thoughts to change your brain!
BONUS Module: Gut Healing Takes Time
Here's how to keep these reminders along the way so you can remain positive on your journey!
BONUS Module: GI Map Overview
Watch this video to learn more about why we use the GI Map, what information it looks at and what can trigger some of the common things we see.
BONUS Module: Caffeine and Alcohol
Should I cut caffeine? How does alcohol impact my gut? Here we answer some of our most commonly asked questions.
BONUS: Body Image Resources
Learn about body image and how it impacts your symptoms.
BONUS: Meal Plans
10 weeks' worth of meal plans and supporting shopping lists. These meal plans are suggestions to make life easier for you and to provide inspiration! You DO NOT have to follow them to be successful in the program.
BONUS: Plant-Based Meal Plans
10 weeks' worth of PLANT-BASED meal plans and supporting shopping lists. As above, these meal plans are just suggestions and inspiration!
BONUS: Eating Out and Travel
Because we want your new lifestyle to be FUN and non-restrictive, here you'll find tips for implementing gutTogether ™  into eating out and traveling.
You deserve to find gut relief, feel good again and enjoy all the best moments in life.
"I saw a huge improvement in bloating, and now I rarely experience it at all
In the past, I was diagnosed with IBS and was told I would be on
medication for the rest of my life. Unfortunately, the medications I tried for IBS didn't offer relief from my symptoms. I have eliminated things from my diet and not eaten because I was nervous of symptoms.
By implementing the changes Heather recommended I saw a huge improvement in bloating, and now I rarely experience it at all. I have become more regular and I have been able to decrease my depression medication. I don't remember the last time I had indigestion and I just feel better overall."
Trina P.
"Heather found the source of my issues; SIBO and Hyplori.
Without her, I still think I would be looking for a resolution. While I'm not out of the woods quite yet, Heather has provided me with awareness and tools and I feel hopeful again."
Sivan K.
"I am so grateful to have Dr. Finley in my life!!!!
Heather helped me expand my diet rather than restrict it, and taught long-term management strategies. gutTogether helps patients take a deep-dive into the root cause of their issues, and Heather is always investigating new ways to help manage symptoms not just for immediate relief but for the long-term. I now know the root cause of a lot of my symptoms and am watching them gradually become more predictable, manageable, and some even disappearing. I am so grateful to have Dr. Finley in my life!!!"Exit Visual Builder
Samantha K.
"Through gutTogether™ I have learned the WHY behind my symptoms and was guided towards an empowered path of recovery.
I had seen numerous practitioners and followed dozens of recommendations/diets. I was suffering from chronic constipation, bloat related to constipation and frequent foul-smelling gas. I had an endoscopy that showed there was nothing wrong with me, was given a paper describing the Low Fodmap diet, told I had IBS and sent on my way. Ultimately I stopped eating gluten, used frequent doses of Miralax (per doctor's orders) to have a bowel movement and developed some real food fears. My symptoms were often all consuming and impacted my day to day life and overall well being.
Through gutTogether I have learned the WHY behind my symptoms and was guided towards an empowered path of recovery. I am no longer consumed by my symptoms. I can experience a bad day or set back with hope for better days ahead because of the tools I have been taught in this program. I have control over my food fears and now fuel my body with a healthy mindset."
Brittney A.
"I am a more joyful person. I can contribute better to my family, my community and my job.
By completing this gutTogether I achieved many of my physical health goals rather quickly, I started having complete BMs regularly and I noticed skin improvements. I had severe cracking and bleeding in the corners of my mouth which completely went away. Those were the outcomes I was hoping for. What I DIDN'T expect were the other results: I am more energized. I feel more relaxed and able to enjoy the present moment. 
Emily R.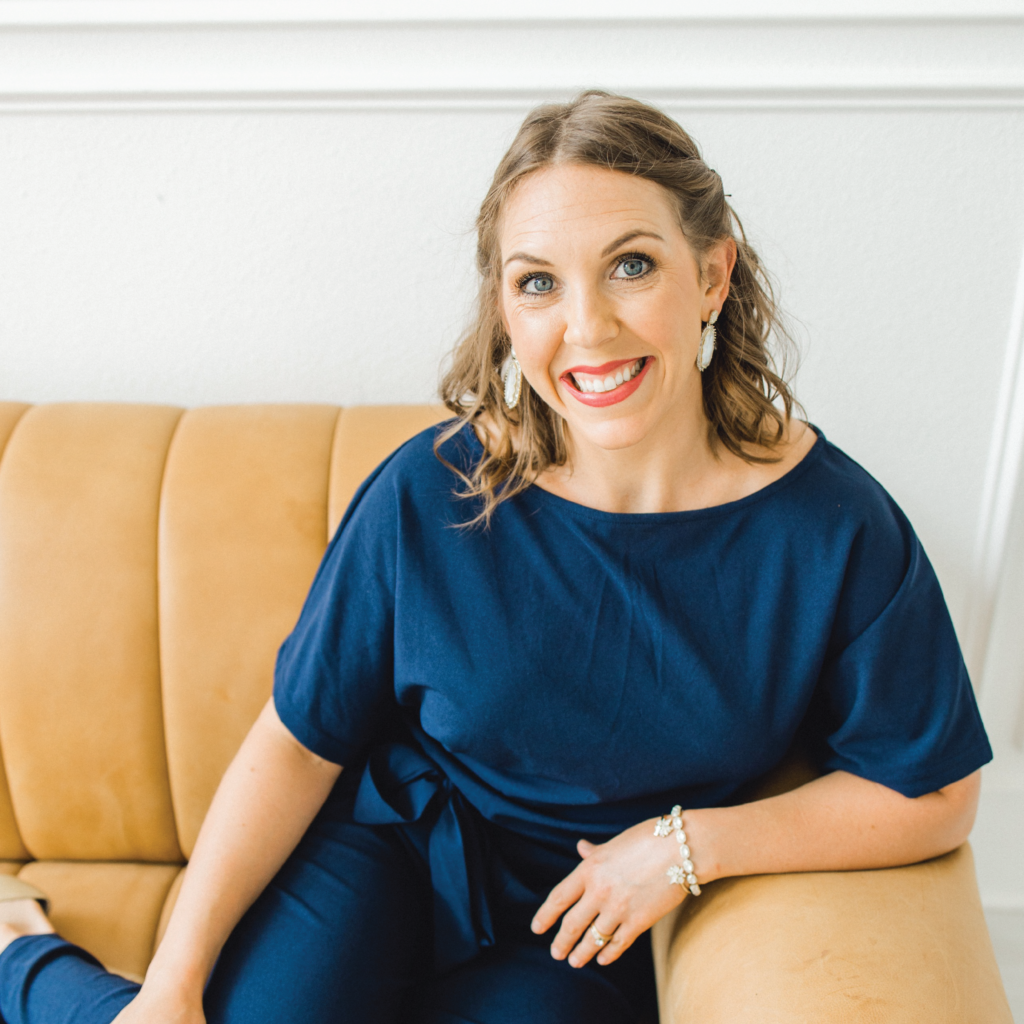 STACEY CHIMEL
Lead Dietician
Stacey earned her bachelor's degree in Nutrition with an emphasis in Dietetics from Texas Woman's University (TWU); after finishing her undergraduate degree at TWU, she continued on earning her master's degree in Nutrition and completing her dietetic internship from TWU as well.
She started her dietetics career as an acute clinical dietitian in a hospital setting, providing medical nutrition therapy to patients with a variety of health conditions. Early on in her dietetics career, she was offered the opportunity to transition from acute clinical care into a functional medicine/nutrition based setting. She saw first hand how impactful it was to address each client as an individual without a "one-size-fits-all approach," addressing nutrition in conjunction with other important lifestyle factors such as: sleep, relaxation/rest, mindset, stress management, hydration, supportive relationships, and individualized functional lab testing and supplementation. Stacey values a holistic approach to wellness.
Because of Stacey's own gut healing journey, she provides empathy and understanding of what it is like to struggle with digestive symptoms and food fear, but is also able to provide hope that gaining quality of life back by tackling those digestive symptoms and adding variety back into the diet is possible!
If you're already a part of the gutTogether program, you know Stacey well – if not, I'm so glad to finally formally introduce you to her!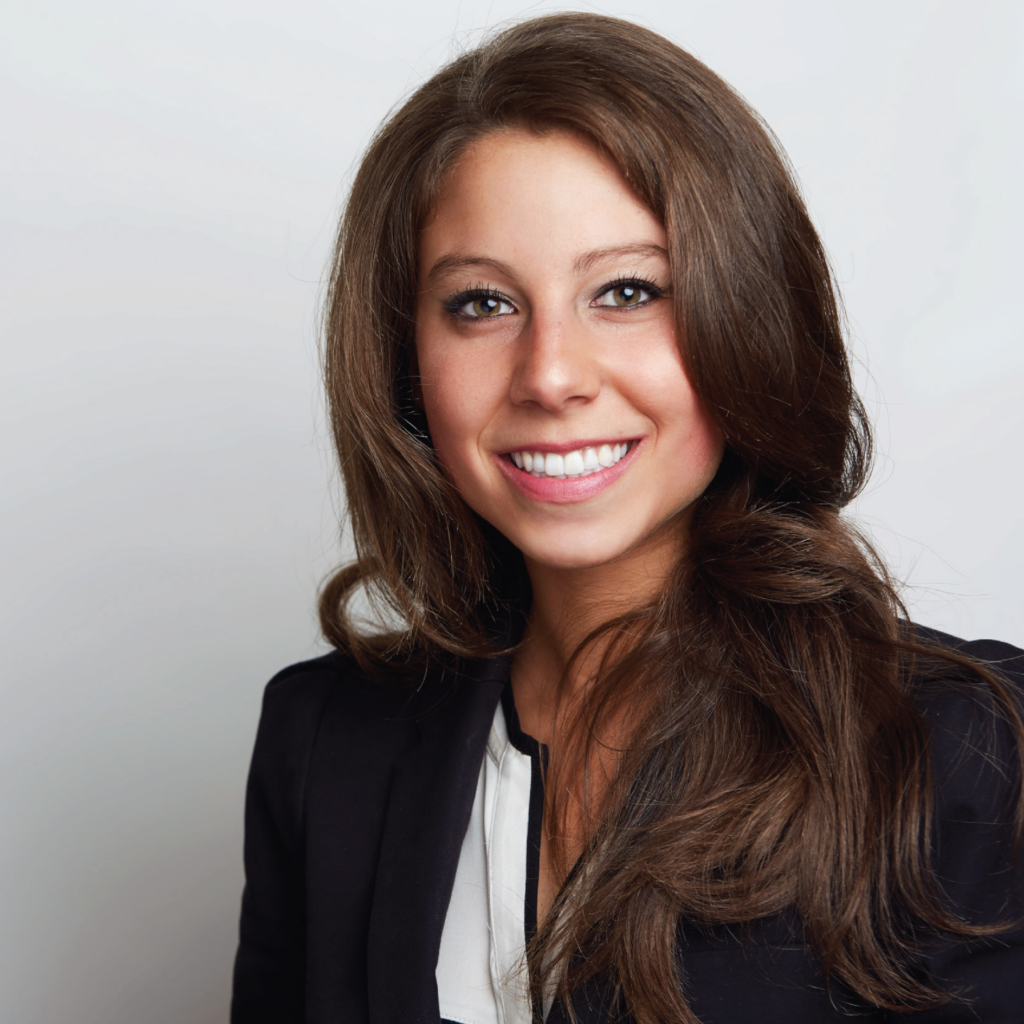 SAMANTHA KANE
Nutrition Coach
Samantha's career was founded in the business side of the healthcare industry where her exposure ranged from clinical operations to witnessing the heroic medical products breathe life into operating rooms. Through these varied experiences, Samantha noticed how the common denominator impacting patients almost always circled back to proper nutrition. Samantha was ready for a career change when she took an involuntary pivot from just being the business professional to also becoming a healthcare patient herself. Ultimately, her own gut and skin health challenges, along with her tumultuous healing journey that finally led her to Heather, motivated Samantha to pursue her Registered Dietetics Licensure through New York University.
In earlier years, Samantha received her Bachelor of Science Degree in Public Health with a Minor in Psychology from Tulane University in New Orleans, and earned her Master of Science degree in Health Systems Management at Rush University Hospital in Chicago. Samantha is guilty of over-sharing photos of her family's golden retriever, is a bit obsessed with travel, and is usually in need of some fashion advice. Her greatest strength and weakness is that she can't sit still for too long, so you can typically find Samantha trying new workout classes and roaming about the city when not in class!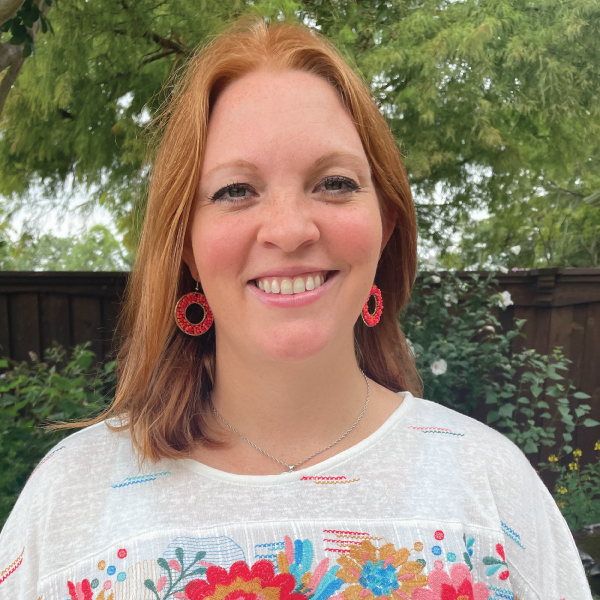 STEPHANIE OLIVARES
Nutrition Coach
Stephanie has her Masters degree and a Bachelors degree in nutritional science from Texas Women's University and Texas A&M University (whoop!) with an emphasis on disease management and treatment. Her clinical specialties include nutritional therapy for infertility, utilizing medical nutrition therapy to control and reverse chronic diseases (like cardiovascular disease, diabetes, obesity, and GI concerns), and working with children and adolescents with autism or behavioral disorders. Stephanie lives near Dallas, TX with her husband, daughter, and golden retriever. She enjoys woodworking, board games, puzzles, and hot tea. 
What elimination diet am I going to have to do?
None of them! This is about finding out what's causing your symptoms and only removing the triggers that you need to. There are no trial-and-error elimination diets here.
What's going to be different about this? I've already done all the supplements and protocols possible.
Diet alone and supplements alone are not going to fix severe gut problems. In gutTogether™ we address the root cause, nutrition, supplements and, the missing piece, lifestyle.
Consider if the other protocols you tried approached gut health from all angles and gave you tools and support to create long-term change.
How much time is required?
In addition to the weekly calls (3 weeks on, 1 week off), our clients typically spend 20-30 minutes a week watching the video modules that are provided, engaging in the group and asking questions.
How fast can I expect to see results?
Every individual is different. Our aim is to identify the root cause of your issues to not only see relief in the short term, but also in the long term. It's important that you know, this is about making a commitment to your overall gut health – and isn't a fad 'quick-fix' program. Some of our clients see results within the first month of implementing new lifestyle changes, for others it takes a little longer until we have identified issues from testing and worked closely to identify other factors. For everyone, it's a journey toward feeling relief and understanding what to do to quickly solve symptoms should they pop up again. 
What if I get stuck?
You'll have 1:1 support throughout the entire journey so you're never left feeling like you're going at it alone. We'll work with you to identify what's working, what's not, and make easy-to-implement steps to help you find relief each step of the way.
Is everything available immediately?
Yes. You'll have access to all the modules, resources and community once you sign up. 
How long can I keep it for?
You'll have access to the modules and resources for 6 months – the duration of the program.
Do I need to use a special program to access the materials?
No! You can log in on from your phone or computer whenever you'd like support from the team or access to the modules and resources. The platform that the program is hosted on is called Practice Better. You can access this on your desktop as well as a convenient mobile app.
How can I join?
Simply click here to sign up to get instant access now.
I'm still not sure, can I speak to someone?
Absolutely! Book a time here and we can talk through your situation and see if gutTogether ™ makes sense for you.
"
It was a huge blessing to find a program that helped you ADD foods back in while healing the gut rather than taking foods out
as well as tangible steps that felt manageable and achievable that can be applied to daily life! I was able to discover symptoms and areas of healing to focus on that no one else had ever told me needed work."
Amanda D.
"This program has helped me in so many ways!!
I was constantly constipated and in pain. I would be so constipated that I would feel nauseous when I would try to eat. I couldn't work out or be active because of how much pain I was in. I had so many food sensitivities to count, I felt like I couldn't eat anything! My anxiety around food was through the roof. I was afraid to eat so many foods for fear I would get symptoms and be in pain.
This program has helped me in so many ways!! I go to the bathroom every day now, sometimes twice a day! I have learned that the approach to gut health is so much more simple than I thought. I no longer have pain after I eat because I have learned to slow down and really implement Heather's method. I have such a better relationship with food because I view it as fuel for my body rather than being afraid that food is going to give me symptoms."
Sara V.
"I have reintroduced foods that I previously eliminated from my diet and no longer have issues digesting them. I have total freedom with food!
Prior to working with Dr. Finley my symptoms included constipation, brain fog, feeling full after a few bites and severe bloat. After suffering through five months of symptoms, I saw multiple Western minded doctors and received several misdiagnosis for my issues. 
Once the proper diagnosis was given and the root causes of my issues were identified, I began learning how to make better choices to support my body's healing and cultivate a healthier lifestyle. gutTogether is not a quick fix but rather a life changing program that truly changed mine. My energy levels are higher than I remember prior to having GI issues, the brain fog and bloat are gone and I have bowel movements daily."
Jaimee L.
"This program has helped teach me so much in achieving symptom relief.
My bloat was so severe that I had gas and distension under my rib cage. I looked and felt six months pregnant all day long. Prior to joining the gutTogether, I suffered from terrible constipation and from not feeling that I fully emptied my bowels when I did have a movement. The second biggest symptom I suffered from was bloat.
This program has helped teach me so much in achieving symptom relief. Although my symptoms haven't completely gone away, I feel less stressed about what life will look like after this program."
Claire A.
Still not sure if this is for you and want to talk with someone? 
Do you want simple ways to improve your bloat at home?
Get 10 tips to help reduce your symptoms so you can find relief.
Enter your email below to get the tips sent straight to your inbox.