gutPractitioner is a 4 month DEEP DIVE MASTERMIND for Registered Dietitians and Health Professionals
to acquire the skills and confidence needed to get clients even better results
by getting to the root cause of even the most difficult GI cases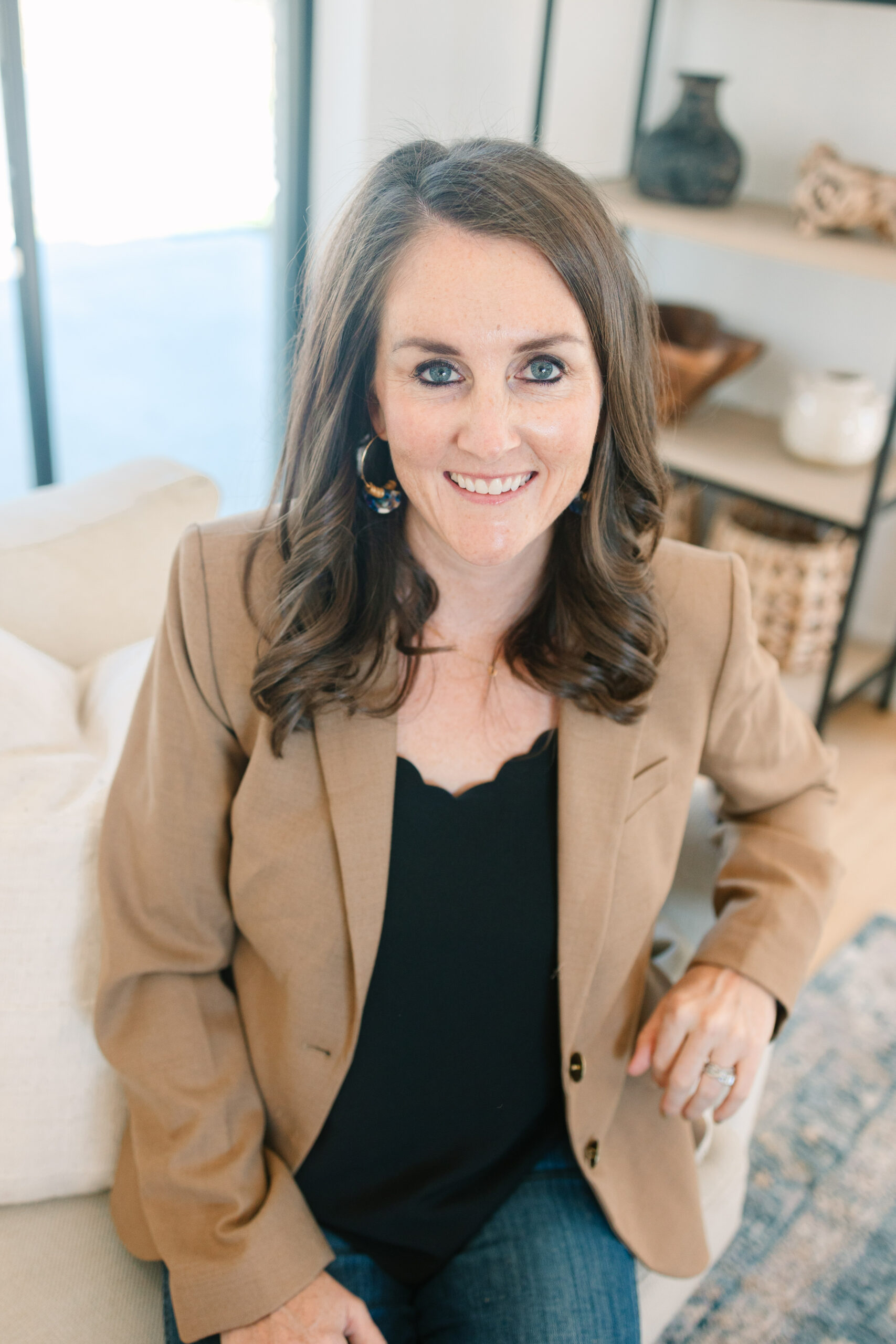 You want nothing more than to help your clients find long-lasting relief from their complex digestive issues.
You'd love to offer solutions that ease their symptoms, don't restrict their lifestyle and make them so happy they refer their friends your way. 
The Problem is…
Your RD program didn't teach you how to do that – even though it most certainly should've – and, while you wish you could offer solutions outside of restrictions, antibiotics, antimicrobials and LOTS of supplements, you're feeling completely stuck.
Some complex GI cases can feel impossible to solve, impacting your confidence, trust in your skills and client retention.
I want you to know that this isn't your fault.
I felt the exact same way when I finished school and became a Registered Dietitian. I thought I'd be confident in my ability to help patients but instead, I graduated with no idea how to help my own symptoms or my clients' which led to crippling self doubt and a case of the 'Sunday scaries' every sunday night!
It took me getting a doctorate in Clinical Nutrition for it to finally make sense. And now I am bringing all of this knowledge straight to you! 
You see, once I grew my knowledge-base about functional nutrition and integrative and functional medicine, I realized just how many pieces of the puzzle I'd been missing.
Here's the deal
You don't need to invest three years thousands and thousands of dollars into getting a doctorate to learn how to help your clients…
I have condensed 3 years of knowledge plus experience with 1000+ clients including extreme cases into a 4 month program that is 80% of the cost of a doctorate. 
You start your day stress-free because you're not worried about dead-ending with another client case
You are booked out and making more money than you ever thought was possible because your clients are getting results and telling everyone about you
You have clarity on how to approach advanced digestive issues and are positive you're making the right recommendations.
You're able to confidently offer GI testing AND you have the knowledge to read the results.
You help your clients understand the underlying cause of their symptoms, providing a plan for them to find sustainable relief
– above all –
You finally feel so confident to help your clients to find relief from the issues that no one else has been able to help them with after years of trying and spending thousands of dollars. That is the most rewarding thing, and exactly why you became a practitioner in the first place.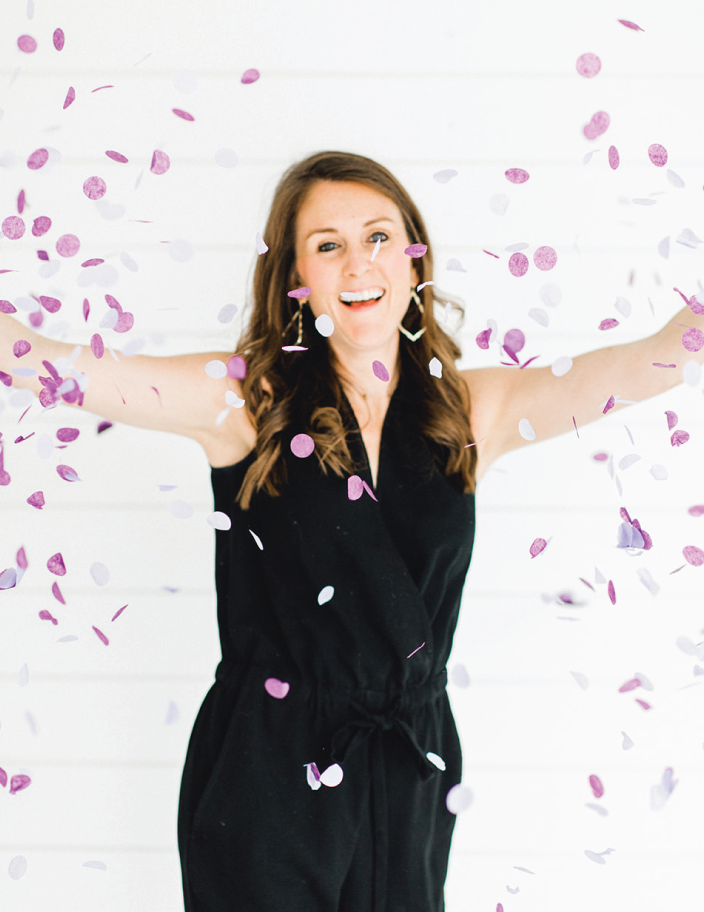 gutPractitioner™ Mastermind
A 4-month, deep dive mastermind for Registered Dietitians and health professionals to acquire the skills and confidence needed to get clients even better results…by getting to the root cause of even the most difficult GI cases.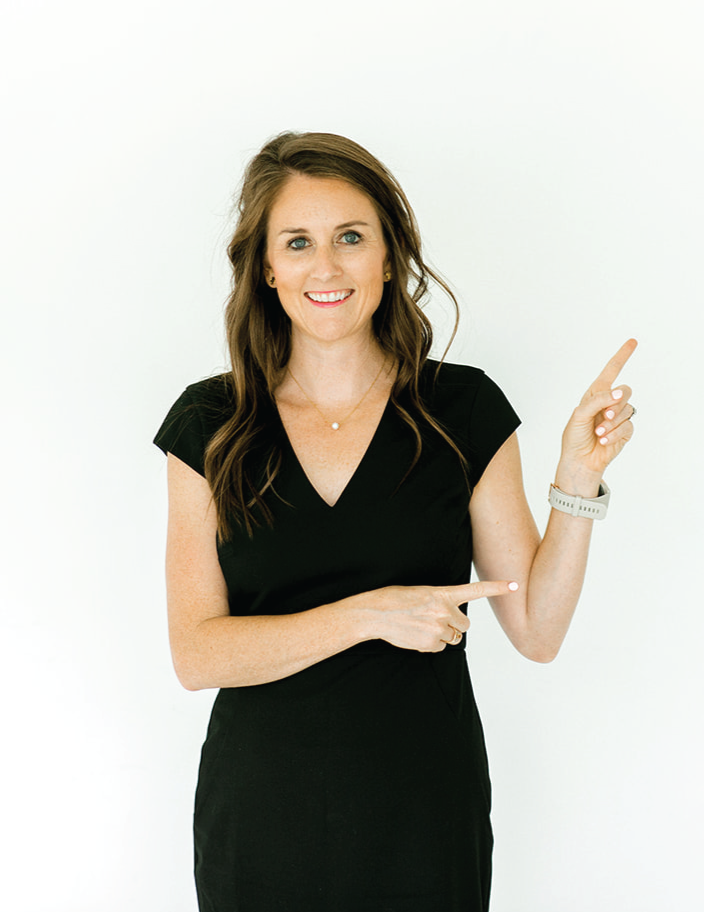 In this program you will learn how to…
Increase your client successes by treating gut issues from the inside out
Blend recommendations that encompass nutrition, stress management, lifestyle and supplements
Incorporate testing into your pricing for a better outcome for your clients and your bottom line
Interpret GI testing (such as the GI Map) and protocols for treating results
Understand how to blend the knowledge of testing with your clients' symptoms to provide individualized recommendations
Help the clients you're currently working with through real-time case consultation and collaboration
Confidently treat complex cases through advanced knowledge of digestive disorders (IBS, SIBO, IBD)
Scale a more profitable business and attract high-paying clients without burnout
By the end of the mastermind, you'll have a solid understanding of complex GI cases, know exactly how to help clients without getting stuck, and you'll know how to set up your private practice so you can increase your income for a more sustainable future. 

Are you ready to transform the way you work with complex cases and become known as a go-to gut specialist?
Imagine getting patient feedback like this
Here's what my clients say about the gutTogether™ Method
"gutTogether is life-changing! The education you receive on how to handle and ultimately prevent further issues, as well as the community support, is so affirming and beneficial.
This program helped me discover my root cause. Now, I am able to feel and look healthy again. Dr. Finley is educated and passionate about nutrition. I am thankful for her compassion and guidance every step of the way. 
gutTogether™ was well worth the investment!
Katie G.
"After working with Heather, my symptoms have improved greatly.
I was suffering from ongoing bloat, constipation, stomach pain, digestion issues and SIBO due to antibiotic overuse. I've been battling these symptoms for years now. I've tried different diets including low fodmap, removing known irritants, all types of supplements from vitamins, powders, bitters and a round of expensive antibiotics specially for SIBO with some progress, but nothing significant.
After working with Heather, my symptoms have improved greatly. I'm having regular bowel movements daily, deal with significantly less or no stomach pain, and bloat has noticeably gone down and isn't hard like marbles like it used to be. It is an uphill battle most days, but I'm happy with my progress and to have a support system of people going through similar things."
Maria B.
The gutPractitioner Mastermind™
The perfect next step for practitioners who are tired of being burnt out, spinning their wheels, and are ready to feel confident blending their conventional education with functional nutrition.
Here's what's included…
The complete gutTogether® Method
This is the exact method I have now used with over 1000+ clients to help them find a 75% reduction in symptoms in 6 months.  You will learn EVERY aspect of the gutTogether™ Method and know how to put it into practice in your clinic and with your clients – and have the modules to come back to, over and over again. The gutTogether® method teaches you how to actually understand how digestion works from head to toe, how to assess for what is "misfiring" and how to implement a plan that is appropriate based on your evaluation. 
In addition to this, you will also recieve access to all of the protocols we use with our clients so you can implement them easily.
3 live calls per month with me
These live calls include: teaching, Q&A, and live case consultation so that you not only learn the information, but how to apply it the next time you have a client in your office. 
Private Slack channel for in-between support and communication
You won't need to wait for the next call to get help. Simply reach out in the Slack channel for support, questions and to get work reviewed by myself and the team. 
Weekly client case reviews
This is everyone's favorite part. Imagine having your cases reviewed by a gut-health expert when you're stumped on a problem or looking for the right next steps for your patient. Together we'll break down the problem, recommendations and how to approach it step-by-step. This program is designed so your confidence and client practice improves during the mastermind. And if you don't have something to submit, listen to other practitioners' cases and gain new insight into complex digestive issues every single week.
Business support
I know first-hand that nutritional education alone can't build a successful business. We have a slack channel solely devoted to your business related questions. Plus, throughout the mastermind you will receive access to forms, assessments, etc. to utilize in your business. 

Ready to confidently support patients and grow a successful practice?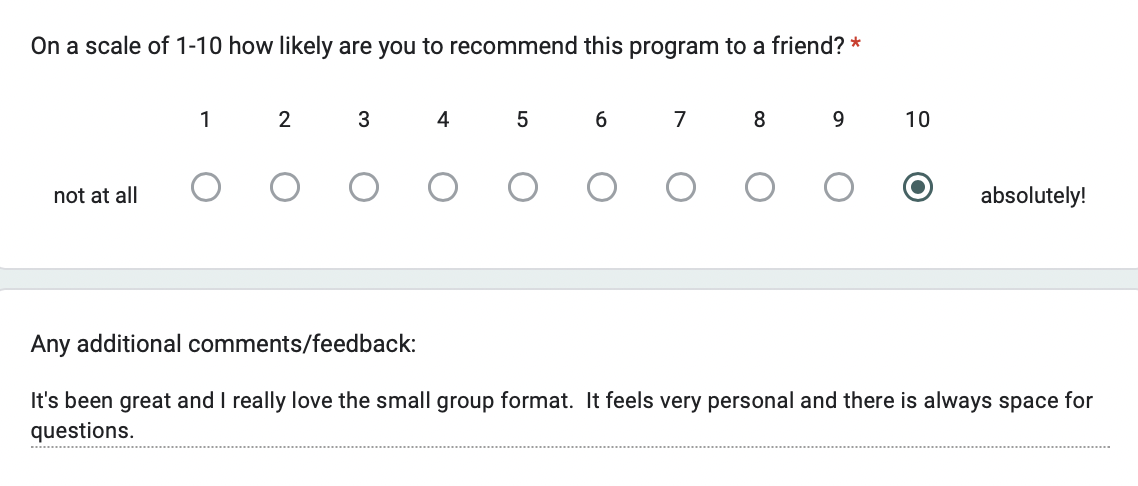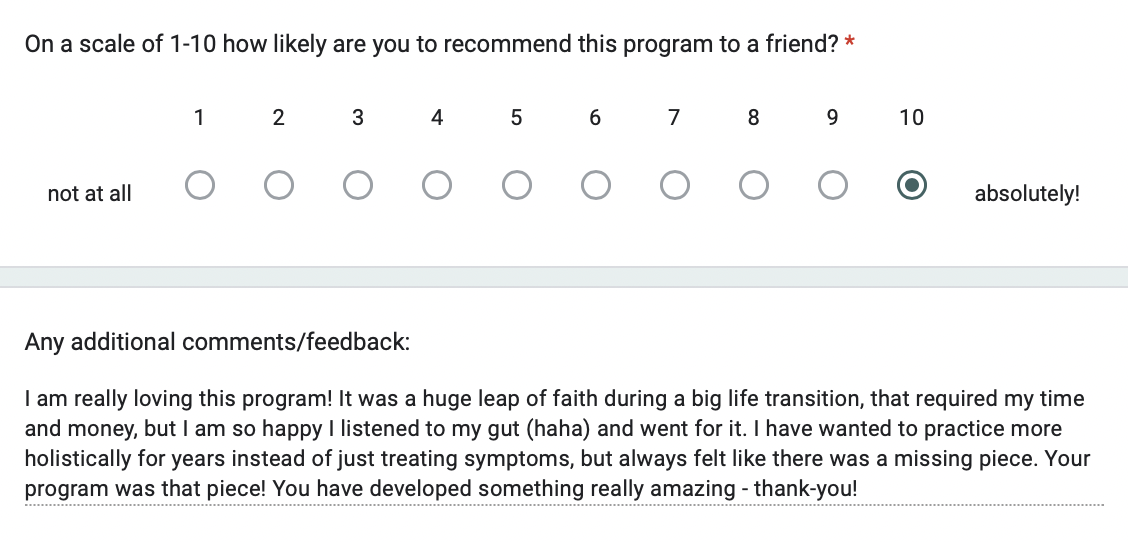 More client transformations with the gutTogether ™ program.
A sneak peek at what clients could be saying about your practice…
"I feel 100% better since working with Heather.
Heather helped me learn that it didn't matter what diets I tried because there were underlying issues that couldn't be solved by eliminating food. Prior to working with Heather I was constantly uncomfortable. I was always gassy and bloated. I never knew what foods would bother me, so I was anxious about eating in new places. I tried Whole 30, Low fodmap foods and other elimination diets but none of them helped.
I feel 100% better since working with Heather. I learned how to balance my meals and how to manage my symptoms. If I do feel uncomfortable, I know what to do to fix the problem. Heather helped me become more comfortable with my body, knowing that it's not working against me.  Heather thinks about the big picture; she doesn't want to mask the symptoms but helps you get to the source of the problem. I wish doctors thought the same way!"

Anne B.
"

This program has left me feeling educated and empowered to eat and nourish my body without fear.
This was an all-encompassing, multi-organ system program that touched upon every area of gut health. As a Registered Nurse who worked in Endoscopy for 20+ years, I spent a lot of time looking inside the gut but never realized how much something like stress can impact it and ultimately affect a person's overall health. I had wasted so much time eliminating foods from my diet that I thought were causing my symptoms, only to learn that wasn't the case. This program has left me feeling educated and empowered to eat and nourish my body without fear. Knowledge is power and Heather's program not only addresses all of your gut issues, but leaves you with the insight and tools that you can carry with you and apply life long. What's better than that? For me…it was priceless!"
Claire A.
"Working with Dr. Finley has been one of the best decisions that I have made!
I was desperately looking for a professional who was in essence, what I've called a "unicorn" in the health field. Someone who did not minimize my symptoms and the impact on my life, provided an INDIVIDUALIZED plan that included education and support throughout the process. 
Perhaps most importantly, I was also looking for someone who was an evidenced based registered practitioner that I could trust, because as a nurse I'm very aware that within a health field it takes hours of practice and study to become an expert – just like Dr. Finley is because her focus is on women and their gut health."
Lindsay C.
Here's the thing…
Nutritional knowledge is only one part of a successful practice…
Getting a doctorate taught me how to transform my approach to gut health, but it didn't teach me how to approach complex cases. This program will teach you both.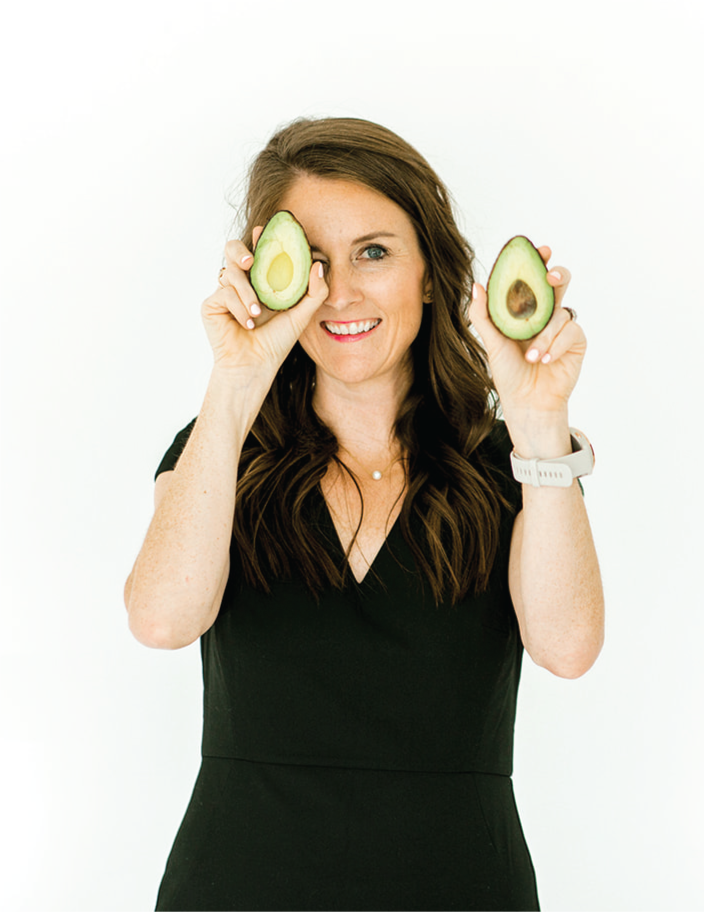 After I graduated my coordinated program and became a dietitian I thought I had made a huge mistake. I was struggling with severe digestive issues that I had gone to school to figure out, and graduated feeling like there was no way I could help clients if I couldn't even help myself. For years, I saw client after client in my practice that just didn't seem to fit inside of the "box" I was taught in RD school. After spending years as a Dietitian feeling like I didn't know enough to properly help my patients, I dove headfirst into doctoral studies to learn more about GI.  I thought if I did that then I'd finally know everything, be able to help my clients and I have a successful practice and stop feeling like an imposter.
When I started to learn about functional nutrition, it finally clicked. I was trying to address patient concerns in isolation, rather than looking at how the entire body system worked together. 
Once I finally understood how the GI system worked from head to toe, I was confidently able to help clients that I previously felt stuck with and was excited about work again. I also no longer had the "sunday scaries" about going to work on Mondays
Now, I have helped over 1000 individuals in gutTogether®: the program that I created to help individuals find relief from digestive issues for good. 
And in gutPractitioner I will teach you how to go from feeling stuck and frustrated with clients to confident and getting your clients the results they desire. 
To teach practitioners like you:
A truly functional medicine and nutrition approach to gut health so you can help the type of clients you really want (from general to complex cases)
How to help your clients find relief from their symptoms without restricting their favorite foods.
gutPractitioner is the training I wish was around when I was searching for answers.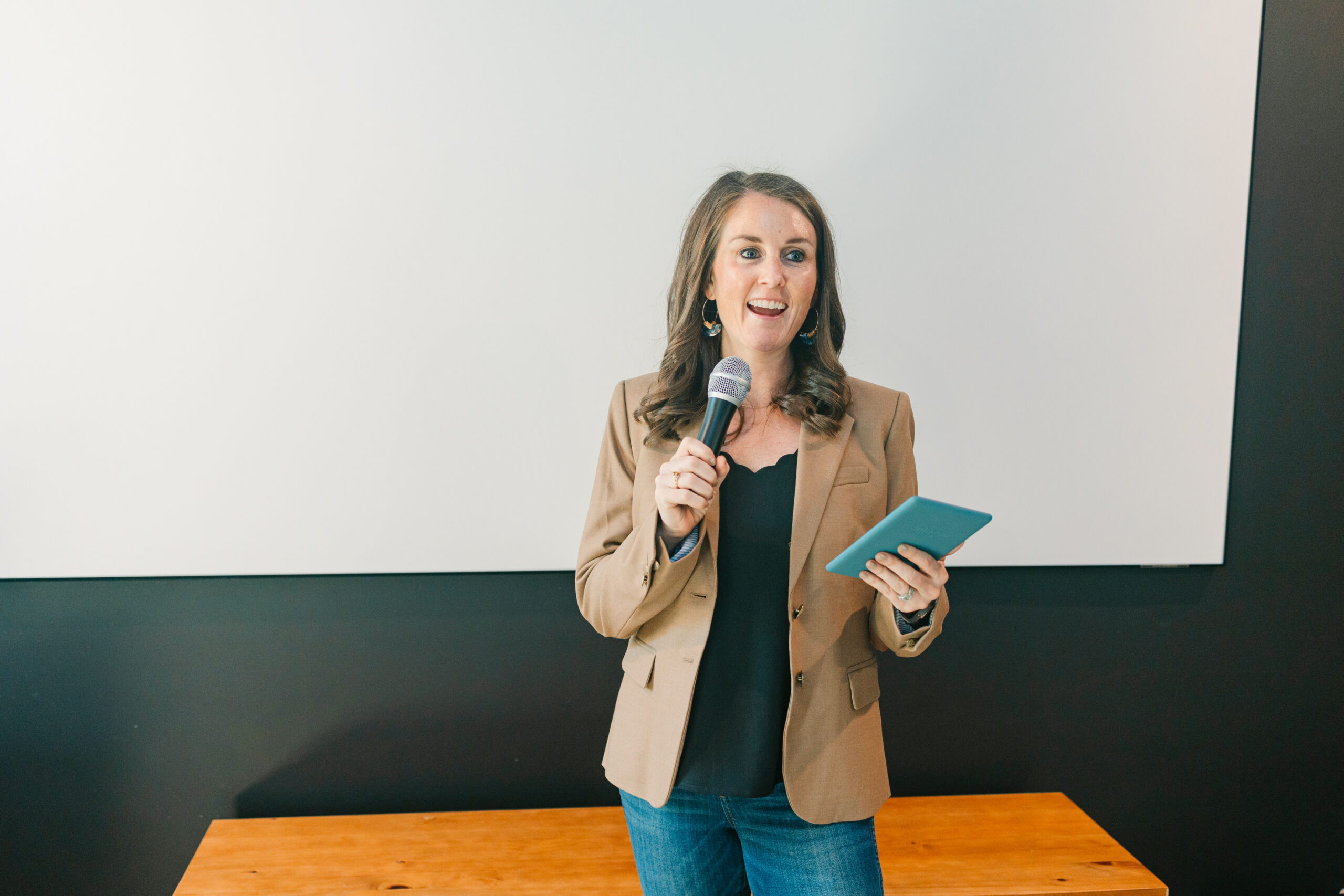 Small Group for the best support
This mastermind is a high-touch, small group program with limited spots. If you're considering joining, enroll below. 
How much time is required?
In addition to the 3 calls per month, you can expect to spend 1-2 hours per week reviewing the information and interacting in the Slack channel.
How fast can I expect to start gaining knowledge?
Immediately! This program is designed to not only give you advanced knowledge of the gut, but also to give you actionable and applicable steps you can take right back to your patients the next day. 
What types of diagnoses do you cover?
We cover the entire GI tract head to toe! You will learn how to assess for what step in the digestive process is not working so that you can recommend an intervention. 
Example protocols you will receive access to: 
H Pylori
IBD
SIBO
Histamine Intolerance
Oral Tolerance
Gastritis 
Gastroparesis
…and more! 
Do I need any extra training for this?
No extra training! Through this program, you will gain a deep understanding of the gut as well as learn how to build your own profitable business 
What kind of support can I get if I get stuck?
You will have access to me Monday-Friday through our Slack channel. We welcome all questions and love troubleshooting!
Is there a community with this mastermind?
Yes, this mastermind will be kept small in order to foster an intimate learning community.
Will you be doing this again in the future?
The next program will not be until 2024. But also, don't you want to start learning now?!
What is the cost?
gutPractitioner is $3500 paid in full or 4 payments of $1000. 
Does this provide CPE's for RD's?
Yes! This program is approved for 45 CPE's. 30 from the self study course and 15 from the live calls. You must attend the live calls to receive the CPE's.
gutPractitioner™ Mastermind
A 4-month, deep dive mastermind for Registered Dietitians and health professionals to acquire the skills and confidence needed to get clients even better results…by getting to the root cause of even the most difficult GI cases.
Imagine having the confidence and knowledge to run a private practice, knowing you can help all those clients you currently feel stuck with.
The complete gutTogether™ Method
End of module assessments
Client cases and recommendations
Slack channel for unlimited communication
Access to an entire library of protocols that you can implement with your clients immediately
It's time to stop the guesswork,
transform the way you help clients and feel confident in your business again. 
"The way Dr. Finley has designed the program is excellent and kept me involved, even when I got discouraged or lazy!
I now am having normal bowel movements, and my eating habits have improved. It's hard to say what helped the most, but what stands out for me are: the tools for stress management, the modules on GI functioning that explained the issues, the GI map run by a specialty lab, the variety of foods I have learned to include in my meals, the group support, and the continuous encouragement, help, and wisdom from Heather (Dr. Finley)." 
Susan L.
Oh hello there, scroller
If you've read all the way down here, you're probably interested in joining gutPractitioner but want to make sure it's 100% for you.
Perhaps you're already juggling clinical and private practice or you're just so busy you don't know how you would manage another thing.
Trust me when I say, I get that. I used to be right where you are.
– That's why –
gutPractitioner

is designed specifically for practitioners with current client workloads
That way you're not adding something entirely new to your plate, but expanding that skillset you have to tackle your day-to-day and career vision with more ease. gutPractitioner will teach you how to approach your client care and practice differently – so you have the time and space to take care of your clients AND yourself. 
If you're interested but still unsure, let's talk.
Fill out the application form below and we can schedule a time to speak about your business, where you're at and where you're wanting to go. I'll tell you honestly if I believe it's the right fit for you and, if so, I will give you the space to make a decision, pressure-free.
Do you want simple ways to improve your bloat at home?
Get 10 tips to help reduce your symptoms so you can find relief.
Enter your email below to get the tips sent straight to your inbox.